A TOUR OF LONDON'S GHOSTLY HOTSPOTS
Richard Jones is the author of over twenty books on the supernatural and on the legends of Britain and Ireland. He has also been conducting tours of haunted London longer than any other guide. So who better to take you on a virtual spectral journey around the Capital's haunted hotspots?
Since this is a virtual online tour, that you can join from the comfort of your own home, we are not confined to one area of London, but rather, we can stray far and wide across the whole of the mysterious Metropolis to uncover its spookiest locations and encounter the restless wraiths that haunt its lanes, alleyways, byways and houses.
From spooky old pubs, to creepy plague pits; from haunted houses to haunting graveyards - Richard will lead you around them all, and he will tell you about the paranormal activity that has been experienced at each of the locations that you will visit.
FROM THE CITY STREETS TO THE WEST END SQUARES
Beginning in the heart of the old City of London, Richard will tell you the tale of the entity that haunts the chilly - and chilling - depths of Bank Underground Station.
A something that is so terrifying that those who encounter it turn heel and run the moment they encounter - or rather smell it.
Richard will lay before you some of the theories as to what it might be, and what sinister event from London's rich history of sinister events may lie behind the phenomenon at the station.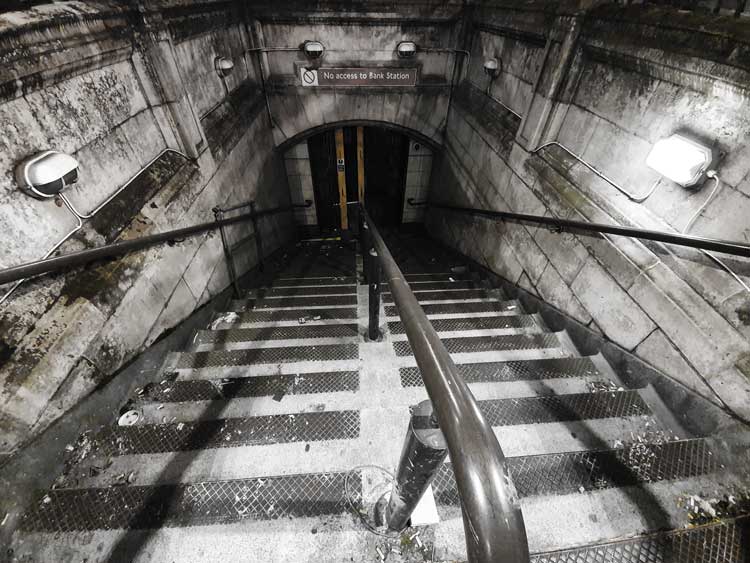 COBWEBBED BY TIME
Then we're off through a labyrinth of City alleyways to step through the rusting iron gate of an old churchyard, where Richard will chill your night with the tale of a long ago vicar's son and the bodysnatchers.
Melting into the London night, we will re-materialise outside the City's most haunted pub about which Richard has been collecting ghostly tales for nigh on 40 years. He will share with you some of the scariest moments from the hostelry's past, after which we will fade once more into the London night, bound for an encounter with one of London's most infamous characters.
NNNNNNNNO, NNNNNNNOT SWEENEY TODD?
I'm afraid so.
For we will emerge from our time tunnel into a chilling Fleet Street courtyard, where the air hangs heavy with a dreadful feeling of extreme foreboding.
Now, let's be honest, in these days of lockdown, it might have been some time since you last had a hair cut. But, when Richard regales you with the sinister tale of the escapades of the Demon Barber of Fleet Street, Sweeney Todd, you might well be tempted to leave things as they are and allow your hair to continue to go ungroomed.
GHOSTS OF THE WEST END
Drifting, spectre-like, westward across London, we will pause to descend beneath a chilling 18th-century arch to stand in a subterranean world of shadow where the ramifications of a 19th-century murder still sound out from time to time.
Having listed for the deathly gargle that is the most attested to manifestation of the long ago event, we cross into the Royal Parks to hear of a headless spectre that lurks beneath the ink black waters of an otherwise tranquil lake; before drawing close, so close, to the notorious "tree of death";, the clue to its terrible reputation being contained within its chilling nickname.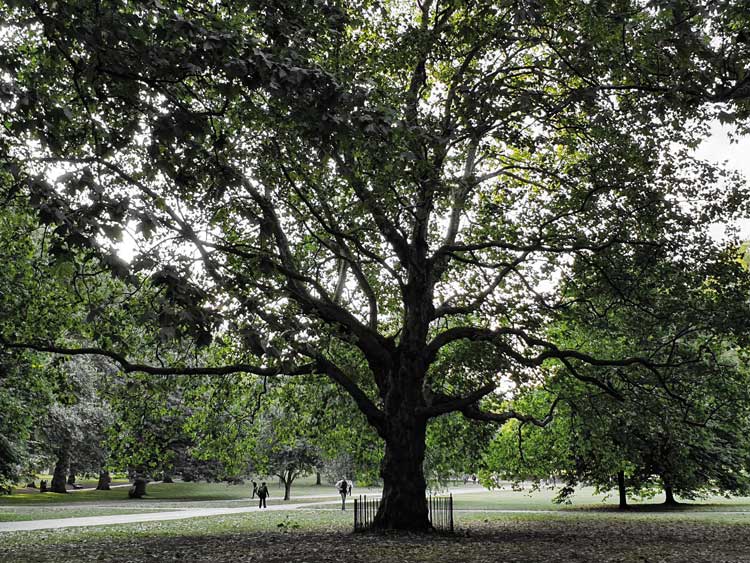 THE MOST HAUNTED HOUSE IN LONDON
But there is one location that no tour of haunted London would be complete without a visit to. And, since this tour is all about ensuring you see the most of the spectral City, we simply must pay it a virtual visit.
Number 50 Berkeley Square, a residence wherein dwells a certain something that is so awfully evil that few, if any, that have encountered it have lived to tell the tale of what it actually is.
For a documentary on haunted London, Richard once spent time in the room where that thing lurks, and he will tell you all about his experiences as you - virtually at least - stand outside the walls of the property and look up at the haunted room.
GHOSTS ON FILM
And, in between these chilling ghost stories, Richard will also share with you photographs taken at London locations that purport to show paranormal activity. From the ghostly girl who appears in a time-smeared City window, to the ghostly monk that was captured on film by a wedding photographer.
Of course, Richard keeps an open mind as to whether they actually do show paranormal activity or not, he is merely the chronicler of the ghostly happenings.
So, he will not give an opinion either way, but, rather, he will show them to you and then leave you to draw your own conclusions about them.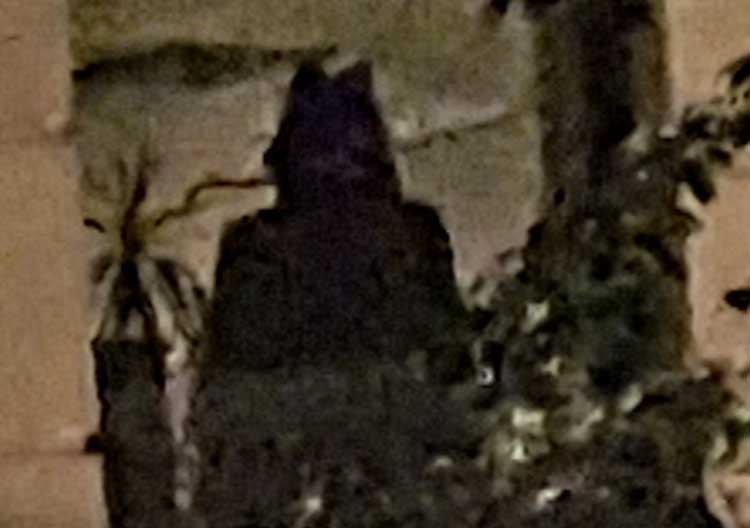 A SPECTRAL RITUAL
The final destination on this ghostly tour will be a City graveyard, where is located a weathered old tombstone around which the locals used to perform a ritual that, so it was said, would cause the spirit of its perpetual resident to rise from the grave and follow the brave - or foolish - person who had summoned it to their home, where it would remain until dawn came and freed the spirit to return to the grave.
Of course, since this is a virtual tour, there's no danger of such a thing happening to any of our participants - is there?
JOIN THE GUIDE THAT WROTE THE BOOK
So join the author of the books Haunted London, Walking Haunted London and History and Mystery Walks Around London, and let him lead you on a virtual tour through some of his favourite ghost stories to places that you will, most certainly, want to encounter for real when the current situation is behind us.